Do you ever find yourself in a constant cycle of binge-watching the same shows over and over again? I'm so guilty of this. Ever since I started watching The Office, I feel like it's been on repeat to the point where I could tell you the name of the episode before it even hits the intro music.
This year, I'm trying to convince myself to get out of my "comfort zone" and watch a few new shows. I'm sure Netflix/Hulu/Amazon Prime/etc will drop more throughout the year, and I may or may not edit this post, but I wanted to share with you what is on my "to watch" list.
How To Get Away With Murder
I discovered this show towards the end of 2018. I'm pretty sure I've had friends recommend it to me before, but I guess it didn't stick in my head. Now that I've started watching, I find myself absolutely addicted. Seasons 1 through 4 are on Netflix, part of Season 5 can be watched on
ABC's website
and just started up again on Thursday nights. To say I'm excited is an understatement.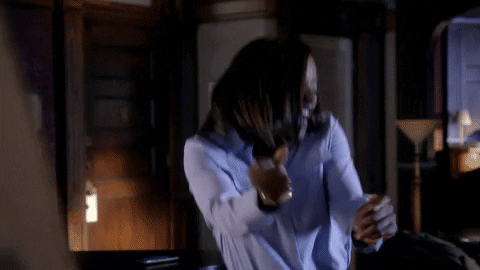 You
If you like How To Get Away With Murder, there is a good chance you'll like You. It dropped on Netflix in right around Christmas 2018 and features Penn Badgley, which is probably why it gives me a Gossip Girl vibe. It's not too scary and a little weird but to the point where I can't stop watching. Also, all your friends are probably talking about it so you might want to watch it. Just don't fall in love with Joe.
A Series of Unfortunate Events
Remember reading these books as a kid? I do. I even remember when there was a movie that came out. I thought that was a pretty good adaptation, but once Netflix redid it all -- and included Neil Patrick Harris -- I can't imagine the series going in any other direction. I did love the books as a child, and found myself reading them very quickly. Seems like I do the same thing with the series, as an adult. Each "book" is one season, and I watch it in a weekend. No regrets.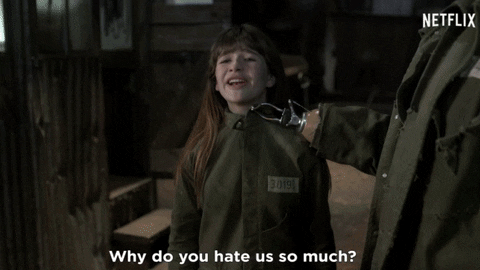 Fuller House
If you grew up with Full House like I did, you'll love this show that just dropped its fourth season on Netflix. Most of the original cast is back, with the occasional visit from some of the older characters, like Danny Tanner/Bob Saget and Uncle Jesse/John Stamos. Plus there is a new generation, Deejay's kids and some other new people good looking people in her life. (I'm looking at you, John Brotherton.)
Game of Thrones
THE TIME IS FINALLY HERE. After a loooooong wait, the final season of Game of Thrones is set to air this spring/summer. With the weather we are having in Ohio, now is the perfect time to lay in bed and binge watch all of the previous seasons so that you know what side you are on in the final season. I'm so prepared for all of the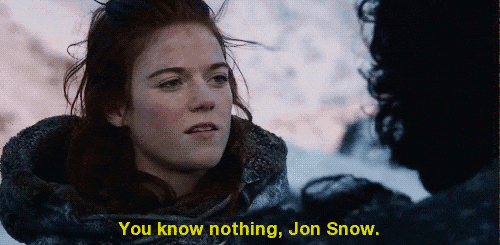 Black Mirror
If you need more validation that technology is horrible, Black Mirror is a great show to watch. Definitely one of the more non-binge worthy shows that I watch, it's hooked me in enough that I find myself watching an episode randomly very frequently. It's also a great show to force other people to watch - especially the man friend in your life - because it's not overly romantical and each episode is about an hour, and it really makes you think.
My favorite part about this show is that none of the episodes are linked, so you don't have to watch them in order. Honestly, I'd skip the first episode... it was really freaky weird. Some good episodes to start with (in my opinion) are S3E1 "Nosedive" and S4E4 "Hang The DJ". Also, they came out with a choose your adventure-style movie on Netflix, which I found to be very unique. I can't wait for the next season, even though I might be
waiting for a while
(spoilers).
Not even a month into the new year and I'm already on Season 6 (out of 7). I can't believe I've never watched Parks and Rec before. I'm a die-hard Office fan but have heard good things about this show. It kinda has the same vibe as The Office, but with a little different sense of humor. Ron Swanson is definitely my favorite character, maybe even more than Michael Scott. Don't @ me.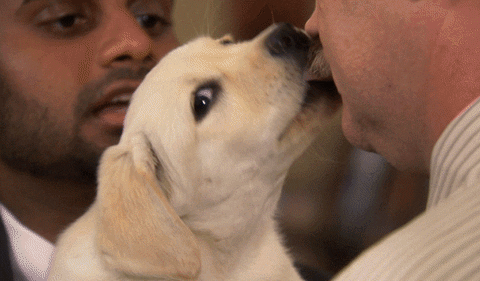 This show has its ups and downs in my mind. I started watching it on Netflix (even though it's on SciFi), and thought the first season was good. Now I feel like I watch it because I have to, but I also watch it because I like the concept of magic. I'm really torn. For now, I'll keep watching it because it doesn't kill brain cells.


The Marvelous Mrs. Maisel
I didn't even know that Amazon Prime had their own series, and then I found The Marvelous Mrs. Masiel. I'm convinced I was born in the wrong decade, and this show makes me really think that I was supposed to live in the 1950s. Also, Midge's life seems like something that would happen to me... probably not. She's way funnier than I am. I'm pretty sure I finished the first season in a weekend. Amazon just released the second season at the end of 2018 and is already planning a third season -- clearly, it's a good show.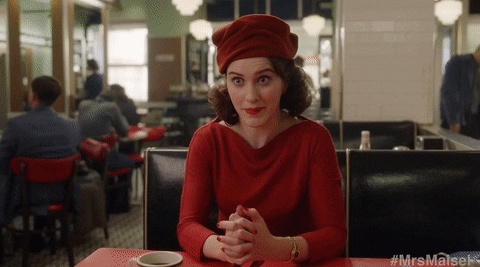 So many shows, so little free time, but somehow I'm gonna make it all work -- and probably will add more to my list along the way. I'd love to know what shows you enjoy binge-watching, so leave me a comment!