Have the perfect Instagram photo, but struggling with a caption? Girl, I've been there too. When in doubt, my go-to is always some kind of pun, meme, or joke (usually something that I find funny, but no one else will). I mean, I could get all sentimental and insightful but who actually reads long captions?
If you're looking for some caption inspiration, this would be a great post to save. I'm gonna drop some of my favorite "days of the week" captions, free for you to use (because probably anyone could have created these).
Monday
If Mondays were shoes, they'd be crocs.
Ok Monday, let's do this.
Dear Monday, I want to break up. I'm seeing Tuesday and dreaming of Friday. Sincerely, it's not me, it's you.
Monday should be optional.
First I drink the coffee, then I do the things.
May your coffee be strong and your Monday be short.
Tuesday
Today, be the badass girl you were too lazy to be yesterday.
Nothing messes up your Friday like finding out it's only Tuesday.
Tuesday is proof that I survived Monday.
Dear Tuesday, nobody likes you either.
Tuesday - I can't even see the weekend from here.
"It's been a long week" - me, in the middle of Tuesday
Wednesday
Keep calm, it's hump day.
Halfway to Friday, no turning back now.
On Wednesdays, we wear pink.
Wednesday - it's almost, sorta, kinda, close to, just about, nearly the weekend.
Look at the bright side, at least it's not Monday.
Wine down Wednesday.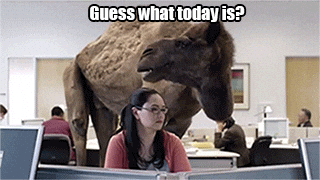 Thursday
You say Thursday, I say Friday Eve.
Friday just called. She'll be here tomorrow and she's bringing wine.
The only thing I'm throwing back on this Thursday is a glass of scotch.
I wait until Thursday to ask people about their weekend plans so there's a better chance they're already busy.
If 40 is the new 30, why can't Thursday be the new Friday?
Day 4 of the current hostage situation.
Friday
Fri-nally.
We got that Friday feeling.
I love Friday like Kanye loves Kanye
Oh Friday. Let me hug you.
I haven't been this excited about Friday since last Friday.
Friday - my second favorite F word.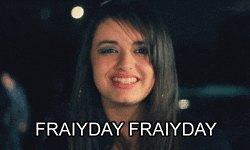 Weekends
Saturdaze.
Dear Saturday, you are my favorite.
Can we start the weekend over again? I wasn't ready.
Knock knock! Who's there? Weekend.
Cheers to the freakin' weekend.
A Sunday well spent brings a week of content.
I seriously feel like I could write captions all day. If you want to know where I get my inspiration from, check out
my quotes board on Pinterest
or
The Caption Connection
(an awesome Facebook group I don't admin filled with ladies that will help you create captions for your specific pictures).