* This post contains
affiliate links
. Please refer to
my disclaimer
for more information.
I like to think of myself as a simple person. Never in a million years did I think that I would be writing a blog about makeup. But recently, I've been finding myself dipping my toes into the water of the beauty world.
Instead of just jumping off the deep end and spending hundreds of dollars on products that I'm not sure will work for me, I decided to invest in ipsy, an affordable (only $10/month) makeup subscription that is fairly customizable to your likes and dislikes. Not to mention that every month, they release an adorable exclusive bag, which I've started to create a collection out of.
Since I started my subscription in October 2016, I've been realizing that there is more to makeup than just eyeshadow and bright red lipstick. In this blog, I'm going to share with you some of my favorite products I've received.
Benefit Cosmetics "the POREfessional"
A good face primer is a necessity that I never knew I needed. In one of my first glam bags, I received a little tube of Benefit Cosmetics "the POREfessional" primer. Seriously,
this shit is amazing.
I will admit that the pores on my face, especially my nose are huge. When I put this on, it made my "natural" face feel so much smoother.
The tiny little sample tube lasted me a decent amount of time, surprisingly. I will definitely be investing in the full-sized product in the near future.
it Cosmetics "Bye Bye Undereye Illumination"
When I first saw that I was getting a undereye corrector, I was unsure of how to react. I don't really have dark circles. I wasn't even sure how to put it on. After a little experimentation, I've found it's best to apply by dabbing with my beauty blender.
There are days when I'm certainly thankful that I have this little concealer. I like using it to brighten the area around my eyes. I also use it as a foundation or base for the rest of my eye makeup. I was really sad when the tube was empty. Still debating if I need this for everyday wear.
IBY Beauty Highlighter in Bubbly
Okay, so highlighter. I didn't know that there was a difference between this and blush until now. When I put this on, I seriously debate why I'm not a beauty vlogger. (I'd probably suck because I still don't know anything about makeup.)
There is such a subtle shimmer in this powder and when put on correctly, really brings out the shape of my face. Still looking for the perfect bronzer to complement this gorgeous powder, and I'm sure ipsy will pull through.
Ciate London Liquid Velvet Matte in Pin Up
I've never ever ever been a fan of lipsticks, but the point of ipsy for me was to try something new. This was the first lip product that I got in my bags and it is by far my favorite. This might even be the start of a new addiction.
The dusty rose color compliments my skin tone and the matte finish is the perfect look for work or going out, and yes, I've worn it for both. Next, I need to work on my application techniques. Who knows, maybe I will become a beauty vlogger.
Eyeko Skinny Liquid Eyeliner
If you don't know me,
black liquid eyeliner is my makeup staple
. Honestly, ipsy could probably send me any black liquid eyeliner and I'd be a happy girl. They have sent me three so far (not in the same bag, of course) but this Eyeko Skinny Liquid Eyeliner is always the first one I reach for.
It's travel sized, which I feel gives me more control when applying. For some reason, I believe that this liquid eyeliner is more pigmented than my other liquid eyeliners, so that might be another reason why it's my favorite.
Eyeko Fat Brow Liquid Liner
One of the techniques I've been working on perfecting recently is making my eyebrows not look like poop. When I got this eyebrow marker, I got super excited. The name of the color was a little off-putting because I have darker hair, but the color is called "light to medium". Little did I know that it would be perfect for making my eyebrows look fuller and sharper.
Eyeko brand has never disappointed me with their products (I've received a few different ones thanks to ipsy) so they've definitely made a loyal customer off of me.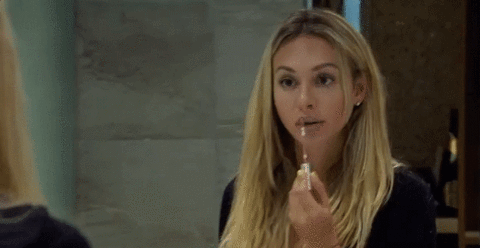 Whether you're new to the beauty world, stuck in a makeup rut, or wanting to experiment with different products, ipsy could be the answer. I encourage you to use
my referral link
if I've managed to persuade you to sign up.
If you're already an ipsy customer, what are some of your favorite products you've received? Drop me a comment.